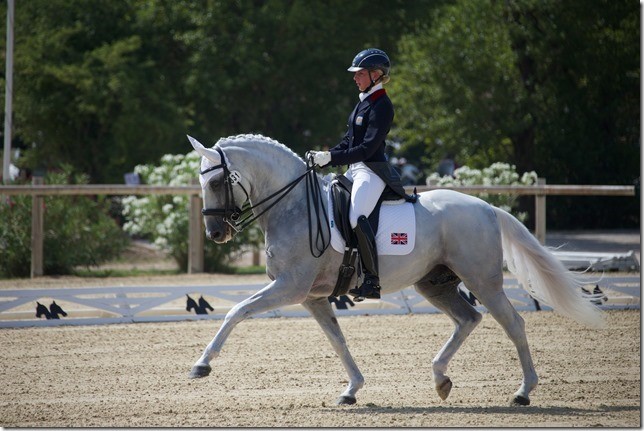 Bexley Stud is the home of FEI International Dressage rider Rebecca Edwards. Becky, who was a member of the Great Britain Young Rider European Team in Vidauban 2015 and Valencia 2016. She was the highest placed GB rider in Valencia. Becky is the current National Freestyle to music PSG Winter Champion. Currently on the BEF World Class Programme supported by the National Lottery and the Prime Squad for British Dressage Young Riders.
Previously a Champion Show rider winning numerous championships at County and National Level including Supreme Champion at the Royal International Horse Show and Winner at Horse of the Year Show, Becky has now turned her attention to dressage with equal success.
Since taking up dressage she has risen rapidly to the top of the Young Rider ranks, competing for Great Britain at home and abroad at Small Tour and Young Rider level. Becky benefits from a great support team including the World Class Programme, owners, trainers, grooms, vet, farrier, chiropractor, physio, saddler and many more who all work with each other and Becky to provide the ultimate care and training for the horse at all levels and ensure future success. Becky is also trained by Carl Hester who provides huge support and guidance.
http://www.beckyedwardsdressage.co.uk